"Police Association Scams?"
My Experience with Police Association Fraud?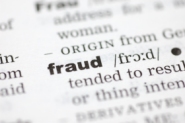 I tend to get a lot of fundraising calls in my position. I'm usually polite and tell them that we have specific charities we contribute to and that's that. But those calls from "police associations" get under my skin.
About once a month I get a call from someone saying they're from a police association and that they're doing a fundraiser for anyone of the following causes:
Keeping kids off drugs
Keeping kids from being abused
Keeping kids from <insert heart-felt cause here>
These gentlemen (and it always seems to be a gentleman) are smooth. They talk like they do this for a living. But what sets me off is the hum of the other voices in the background (classic boiler room din). And these guys can be pushy. I have to say it feels like a scam. And if it's not a scam it feels like these guys are making a 50% commission (judging by how pushy they are).
Sadly, some of these calls might be legit. And if they are—shame on the police association. They are guilty, in my opinion, by association (pardon the pun).
Here is a "Yahoo! Answers" message board conversation that says these guys make 85% commission!
Here's an RCMP investigation into Canadian Police Association fraud.