Rick Rescorla
Rick Rescorla: In Memoriam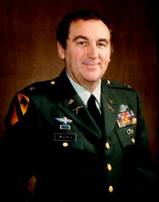 Out of the entire 9/11 tragedy — I remember the story about Rick Rescorla the most. This web page is dedicated to him.
Rick Rescorla immigrated to the USA from South Africa so he could fight in the Vietnam war. Imagine that!
As the security chief for Morgan Stanley in the twin towers he is credited for getting most of them out of there on that terrible day. The thing was—he prepared them. They'd practised drills on a regular basis (Rick was a hardass about it). Good thing.
You can read more about him here.