<
Marketing Events: Spending & Planning
Marketing Events for a Small to Midsize Software Company
by Patrick Lannigan, February 2010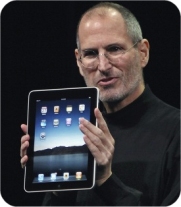 I believe that a calendar of marketing events (and the spending associated with that calendar) should be reviewed at least twice a year. I begin with some homework (results, successes, failures, etc.) and then go into interview mode. I meet with the VP of sales first, then the CEO, and then other senior execs. And while other senior execs might not be as passionate as the VP of sales or the CEO, they should be heard. My aim is to smoke out any prejudices or specific experiences (good or bad) they've had with marketing events.
I understand that some marketing VPs may get hot under the collar when there is any hint of a spending review. But my advice is to take the lead. Get out in front of it. I want the scrutiny. Why? I want the rest of the exec team to feel like marketing event spending is not in autopilot—that there is some adult supervision. And I also want to remind them why we're doing these events in the first place.
The homework I do before meeting with other senior execs includes:
The costs of each marketing event (hard costs, like trade show fees, and soft costs, like number of employees required for an event)
The goals & track record of each event
Research into spending alternatives
As the interviews with execs and research come to a close, the VP of marketing, working in conjunction with the primary stakeholders (the CEO and VP of sales), must be able to put forth a specific set of recommendations. These recommendations are open for debate. But the VP of marketing must drive them to a close.
As the VP of marketing drives these decisions to a close, it is right then and there they should secure financial and resource support for these events. You've done your homework. You know what's needed to deliver a quality event. And you don't want to go asking for these resources after the passions have faded. You want to secure resources when passions are at their peak.
A healthy debate also supports the idea that marketing event spending is not in autopilot. The VP of marketing needs to show the execs that these decisions are made as a team.
Of course, it should go without saying that most marketing events are funded to develop more business. How much business the VP of marketing believes can be driven from any particular event will help with decisions. But it's not that simple. Often it's a trade-off between strategic and tactical results. Events, such as a user conference, are made up of a combination of short term results (sell existing clients more product) and long term results (customers gain confidence in a vendor that reveals long term plans for better products). In other cases, such as trade shows, the focus may be on immediate sales leads. But even these events may have a strategic component. One company I know has developed enough contacts (after attending a show for over a decade) that they obtain leads via these contacts (someone who knows someone who knows someone). As such, a show that looked like a money loser for years is now starting to pay off handsomely.
Marketing Event Types (typical software company)
The classic type of marketing events a technology company participates in are:
Trade Shows
User Conferences (host)
Speaking Engagements
Seminars
Webinars
The principles that guide the successful execution of these events include:
Leadership
Communication
Contingencies
Marketing Events: Leadership
Marketing must take the lead and be the voice for the company during event planning and preparation. While all other departments may support these efforts, it is marketing that is responsible for the overall quality of the event.
As the leader, marketing must set the bar for the quality of presentations delivered by departments other than marketing. This can be tricky. Some employees enjoy doing them. Many don't. It's up to marketing to help. Meet with them individually. Help them grow confidence. Give them tools & tricks. Help them practice. At its best, this experience is where real leadership and teamwork shine. And most employees will be thankful.
When it comes to technical equipment used to fulfill marketing events, marketing must also take the lead. As an example, in one company I worked for there were problems with the projectors provided by the technical services department. It wasn't their fault per se. The projectors simply weren't good enough. Marketing, then, purchased their own projectors (and the spare bulbs to go along with those projectors). Again, this is a great example of marketing taking a leadership role in regards to overall quality.
Marketing Events: Communication
Marketing is responsible for ensuring that employees and key executives are "in the know" about upcoming events and any success stories that can be shared about those events. This doesn't necessarily have to be a formal communication per se, although some of that is healthy. It can take the form of whisper campaigns, water cooler talk, etc. After all, there are many employees who don't get out to these events. Help them feel like a part of what they're doing is contributing to the success of these events (e.g. successful presentation of the latest software features for a product).
For any marketing event, there is a core team that is responsible for execution. For these people, you should hold a meeting (or conference call) where the following information is distributed:
Directions
Floor map (if there' a trade show)
Core team cell phone numbers
Agenda/Program
A written reminder of the marketing goals
Attendee names (if available)
Anti-huddle reminder
For some events (e.g. user conference or trade show) there may be a number of employees who are simply attending the event. You want to communicate with these folks as well. Remind these attendees that they're on a mission to build contacts and to be ambassadors for the company. They're not there to form employee huddles. But some will forget. So you may want a few deputies around the event to provide a gentle reminder.
Marketing Events: Contingencies
Stuff happens. Be prepared. Marketing should be equipped for a failure of any single piece of equipment. Marketing should also have all presentations backed up in triplicate (hard drive, memory stick, DVD/CD).
If the event is in another city, marketing should aim to be there at least 12 hours in advance (if not 24). Even if the event is at a nearby hotel, it is sometimes worth it to have one or two people from the core team stay at the hotel. There will be freak storms. There will be that bad traffic accident. Minimize your chances of these failures.