Bank in a Box
My VP Sales Wanted to Target "Bank in a Box." I Didn't see the Point.
I'm a Geoffrey Moore meets Al Ries and Jack Trout type of marketer. I don't like targeting segments that have already been targeted to death. So one day my VP of sales tells me he wants to target "bank in a box". So I did the first thing I normally do when anybody suggests a new marketing phrase. I Googled it. And my gut was right. There were (seemingly) dozens of banking software vendors who had targeted this segment. As such I had no—zero—interest in pursuing it.
"Why should we target 'bank in a box' when dozens of other bank software vendors had already done so?" I asked my VP of sales.
So I stood my ground.
I wasn't going to copy any of those other unimaginative, less-than-original bank in a box banking software vendors. No way. I'm better than that. After all, I coined the phrase "better banking software" for my company and that (original) phrase was working fantastic for us. It was working so well that one of our (much larger) competitors copied it (sort of) when they shortly thereafter coined the phrase "the banking software company." It was a nice compliment of sorts.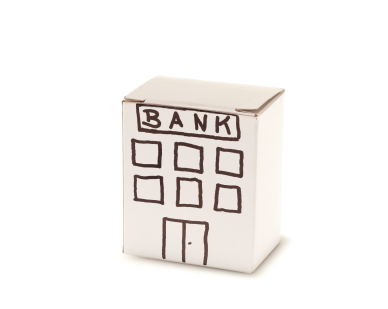 But my VP of sales wasn't backing down. He'd bring up that bank in a box phrase every year. And I'd turn him down every year.
Bear in mind that there was no ill will during our disagreement. I had a lot of respect for him and vice versa.
This year, when I was making up my marketing plan, he mentioned the bank in a box phrase again. And this year I'm going to give it to him. Why? The better question is "Why not?" If he thinks it's important, then why not give it to him? It doesn't take away from our other phrases like "plug-in banking" or "better banking software" and it's not like I'm going to put it front and centre on our website. But I am going to do it this year. I'm going to give him his bank in a box webpage. And I'm going to write that white paper.
I'd love to be a pure marketer like Al Ries, Jack Trout, and Geoffrey Moore. But our company isn't big enough. If it helps us get one more sale then we're ahead of the game. I'm going to humble myself and give my VP of sales what he wants. Life is too short. I have more important battles to fight.