DRAFT - NOT PROOFED
Toronto Writer
James Fitzgerald - A Toronto Writer
Patrick Lannigan, January 16, 2010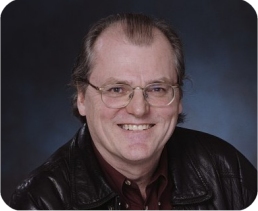 Over the years I've come to know James FitzGerald as one of the most dogged and determined Canadian Authors I know. I remember hearing his dot matrix printer zip-zipping away the first time I walked past his apartment door. The next day, same thing. Thinking he may be in the computer business (and that we might share some interests that way) I struck up a conversation with him. That's when I discovered another interest we both shared; writing. At that time (early '90's) James wrote for a Toronto marketing magazine. Over a pint of Guinness, one evening, I learned of his real dream. He wanted to write a book. Unfortunately, he couldn't afford to quit his day job. Then it happened. He got an advance from a publisher. James undertook a journey that would consume years of his life.
Old Boys was published in 1994 and made quite a stir among the Canadian Establishment and media alike. Today, James continues to write and win awards. He won an award in 2002 for Sins of the Fathers, published in Toronto Life magazine. He received another award for The Troubled Healer.
James has embarked on yet-another difficult journey. He's writing another book. The title of his next book? Irish Madness.
It is important to note that James FitzGerald still freelances and is available for projects of various shapes and sizes - including tutoring.
You can reach James FitzGerald at 416-962-9356 or email him at jfitzg at pathcom dot com.
You can visit the James FitzGerald Website here.
Although his book, Old Boys, is out of print, you can find a second hand copy here or here: