The Toronto Marathon Challenge
by Patrick Lannigan sometime ago

I've always struggled with smoking addiction. One way I quit in 1981 was by training for a marathon. I went from a full time smoker to marathon runner in 3 months.

I run about once a week these days. I call it my Yonge Street run because I like to drive my car from Markham to Yonge and Lawrence (in Toronto) and run down Yonge Street until I hit Bloor. Then, if I have the energy, I'll run back. My recovery time these days is SO much longer than when I ran the Toronto Marathon in 1981.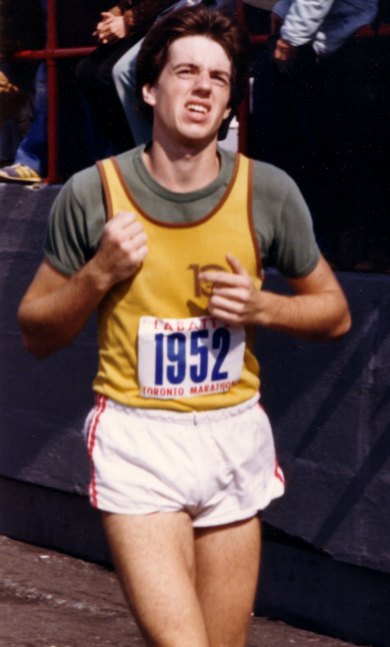 My time for the Toronto Marathon in 1981 was 3:33. Contrast that with a half marathon I did a few years ago. My (pathetic) time was 2:10. Oh well. At least I'm still out there trying.