Manulife and Dominic D'Alessandro
Written by Patrick Lannigan - May 2009
Dominic D'Alessandro: Canada's Rocky Balboa
Who doesn't love an underdog story? Dominic D'Alessandro is a Canadian version of Rocky Balboa for the financial services industry. He rose from childhood poverty in Montreal to become CEO of North America's largest insurance company. The financial market meltdown hurt Manulife during the last chapter of his leadership, but it turns out it was just a bruise. His primary competitor, AIG, was in far worse shape.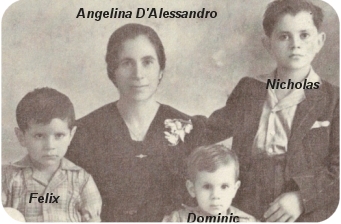 Born on January 18, 1947, in Frosolone, a small village in Italy, Dominic was one of three boys born to Anthony and Angelina D'Alessandro.
Anthony, along with many of his countrymen, immigrated to Canada in 1949 to build a better life for his family. Anthony worked for a year to save money for his family to join him in Montreal. The future looked bright until Anthony D'Alessandro died in a terrible construction accident. Angelina was a widow at 36.
Angelina D'Alessandro was left to fend for herself and raise three children by working as a seamstress and then, when that line of work wasn't bringing in enough money, she rented the house next door and filled it with boarders (Italian men who had also immigrated). She cooked for them and did their laundry.
Dominic was close to his mother and helped her when he could. When he wasn't helping around the house, he was reading. (His love of books helped him quickly advance his learning beyond that of his peers.)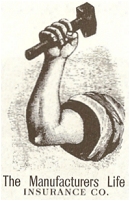 Dominic excelled throughout his early school years and maintained his high grades in high school and college until he fell into his first sexual relationship, with a divorced woman six years his senior, and then proceeded to drop out of Loyola College. Aloysius McPhee, a professor at Loyola, sent a message that he wanted to see Dominic and convinced him to come back for the next school year. D'Alessandro took his advice, and when he returned he excelled once again.
It's no secret that Dominic has a thing for the underdog. He often feels that many of his peers, especially the ones who were born with a silver spoon in their mouths, don't understand how hard it is when you're brought up without the most basic of resources to help you succeed in life. How a turn of events, like a loss of a father, can forever change your life circumstance.
Dominic's last chapter at Manulife was unfortunate. He chose not to hedge some of the variable annuity products that Manulife created and had to account for those market losses when the equity investments went down in value. (Note that I said they "had to account.") Those products aren't paying out yet. Those underlying equities may still recover. So, in the long run, there may not be a problem. Nevertheless, Manulife had to report two straight quarterly losses due to accounting rules in place today.
Dominic's primary achievement has been Manulife's growth in revenue and market capitalization. When he took over the reins in 1994, Manulife was valued at approximately $2 billion. Today (May 15, 2009) Manulife is valued at approximately $29 billion (down from a high of $60 billion before the financial crisis began).
DISCLOSURE: I have to confess that I work regularly with Manulife as a business partner. But I'll go on record to say they are one of the most visionary financial institutions I've ever worked with. This, coupled with their ability to execute and their professional standards, makes the experience absolutely exhilarating.