Jamison Tomasek
Jason Tomasek
By Patrick Lannigan, February 2010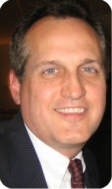 In January of 1996 I moved my family down to Massachusetts (from Ottawa, Canada) to take a corporate development position with Progress Software. My mandate was simple. Find other companies and/or technologies for Progress Software to partner or acquire. That's where I met Jamison Tomasek for the first time. Jamison was providing accounting support and financial guidance for a number of areas within Progress Software and was utilized on any prospective acquisitions. His ability to rapidly analyze financial matters was a great help.
Although Jamison did not have a technical background he was a quick study. I would say his "ability to rapidly learn" is what made us kindred spirits. So we traded. He helped me with my financial analysis capabilities and I helped him understand the rudiments of database technology. It was a mind–meld of sorts. Our work relationship then blossomed into a friendship and we haven't looked back.
Jamison Tomasek for Senator

Jamison is now running for State Senator in Massachusetts on the Republican ticket. I know his ability to quickly adapt will do the party very well indeed!